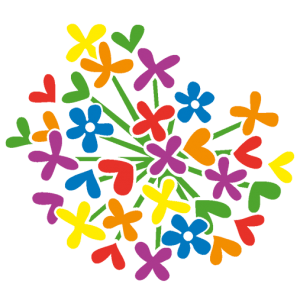 Project Colourful Children
Colourful Children was a Erasmus+ project to promote gender equality at preschool education level. The three-year project aimed to create three intellectual outputs – online educational games, mini-books and a gender equality learning methodology.
To achieve these goals, we had a partnership between Härryda Municipality, Sweden, Murcia Municipality, Spain, Ravenna Municipality, Italy, Torres Vedras Municipality, Portugal, Interdisciplinary Centre for Gender Studies – University of Lisbon, Portugal, as evaluator partner, and igualdade.pt Association, Portugal, as lead partner. Each of the four Municipalities brought to the project two municipal preschools, where the project activities were developed.
Bearing in mind that each intellectual output was created in each year of the project, we defined a working scheme to develop the online educational games, the collection of mini-books and the gender equality learning methodology. First, the kindergarten teachers participated in a transnational training activity regarding gender equality issues and how to do the specific product. Then, these participants energised a local workshop where they presented what they learned in the transnational training activity to their colleagues. After these training activities, the kindergarten teachers developed activities with children to make the products and create the intellectual outputs themselves. One way to disseminate the produced products is the multiplier events taking place in June/July 2021.
The Colourful Children project also included partnership agreement, transnational project meetings, project dissemination, project evaluation, and project management.